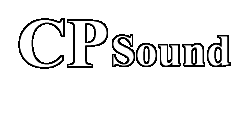 GUARANTEE & WARRANTY
INFORMATION
GUARANTEE
We sell outstanding speakers, in a class of their own. We are so confident of these speakers that we offer a 30 day money back guaranty, to make sure that you are satisfied with your purchase. To honor this guaranty we need to receive the returned speakers in new condition, and shipped in its original package.
WARRANTY
INFORMATION
Our speakers are warranted for 5 years. The warranty does not cover burned voice coils, accidental damage, evidence of abuse, or improper care and usage.

The subwoofer amplifier is warranted for 2 years.
SERVICE
As we said before, we are building our company and speakers by putting ourselves in your shoes. This is why we want to make sure that we also give the best service possible. We invite you to call direct to our factory for any help, questions, and information. We also invite any suggestions that would lead to better products and service.
Back to Home Page / Back to Product Page
---
CPsound
901 Queener Rd
Jacksboro, TN 37757 - USA
TEL: (423) 562-3722
E-Mail: sales@cpsound.com
Logos and pictures shown are trademarks of their respective owners
Copyright © 1997-2000, Digital Trends Corporation